Best Day Trading Strategy for Stocks, Forex & Crypto
Success as a day trader will just come to 10% of the individuals who attempt, Sadly, most beginning day traders will lose money. It's imperative to comprehend why most traders fail so that you can avoid those mistakes.
The beginner traders are always searching for the perfect indicator or trading robot that provides setups with a 100% success rate, Sadly, the classic indicators (such as Bollinger Bands, Stochastic, MA, ...) often generate false signals, in particular when the forex market lacks direction and no trend (Ranging Market). These false signals can cost you a lot of money if you do not anticipate them in your trading strategy. So be careful.
In this article, we will show you how to avoid false signals in trading so that you can position yourself more calmly.
Simple and effective Forex Day Trading strategy
Easy Trend Follower is a perfect custom indicator that can give you an accurate buy or sell signal in a trending or ranging market.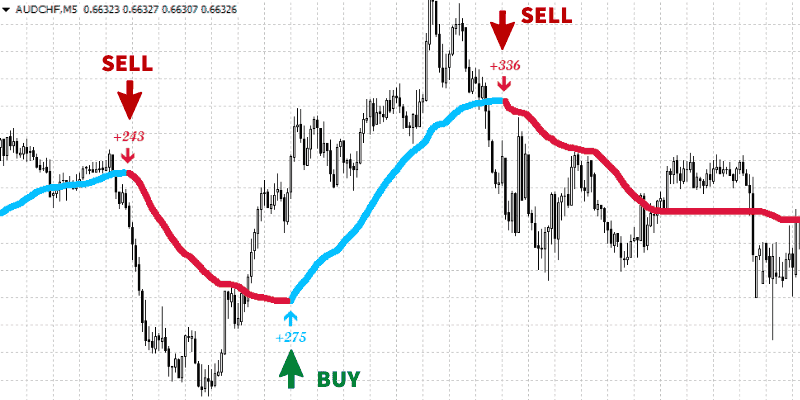 Avoiding False Signals
Commonly used technical indicators like the MACD, MA, and Bollinger Bands often generate false signals, and this might be the case in the majority of cases.
There are methods to eliminate these false signals. At this point, you might be asking how this is possible, that is why we present to you here this magic trend indicator which was created to eliminate false signals from other indicators such as MACD, MA, ...
You can test this yourself, you will be impressed by its results!
Example of false MACD signals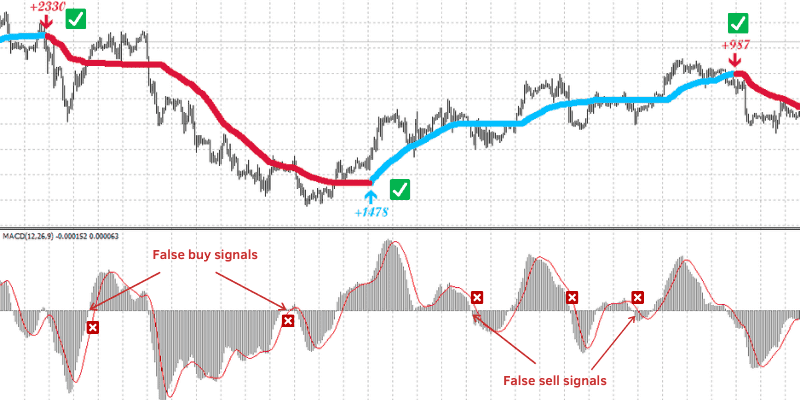 Example of false Stochastic signals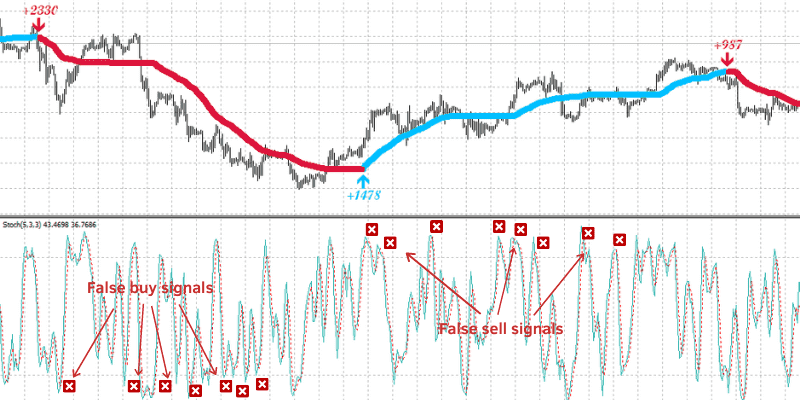 The advantages of this indicator:
- Easy to use.
- Generates clear signals.
- Can be used at all time frames and for all financial instruments.
- An excellent indicator to stay in a strong trend as long as possible.