Best MT4 Indicator to Build a Strong Forex Trading Strategy
In this session, we will explore how this powerful tool can significantly enhance your Forex trading strategy.
The EasyTrendFollower is a popular trading indicator known for its simplicity, accuracy, and versatility, making it an invaluable tool in the arsenal of professional traders. Developed to identify trends and potential entry and exit points.
This Forex indicator has garnered immense popularity among professional traders due to its simplicity, adaptability, and effectiveness in identifying trends and potential entry/exit points. It quickly established itself as one of the best MT5 and MT4 indicators existing on the Forex and Crypto market...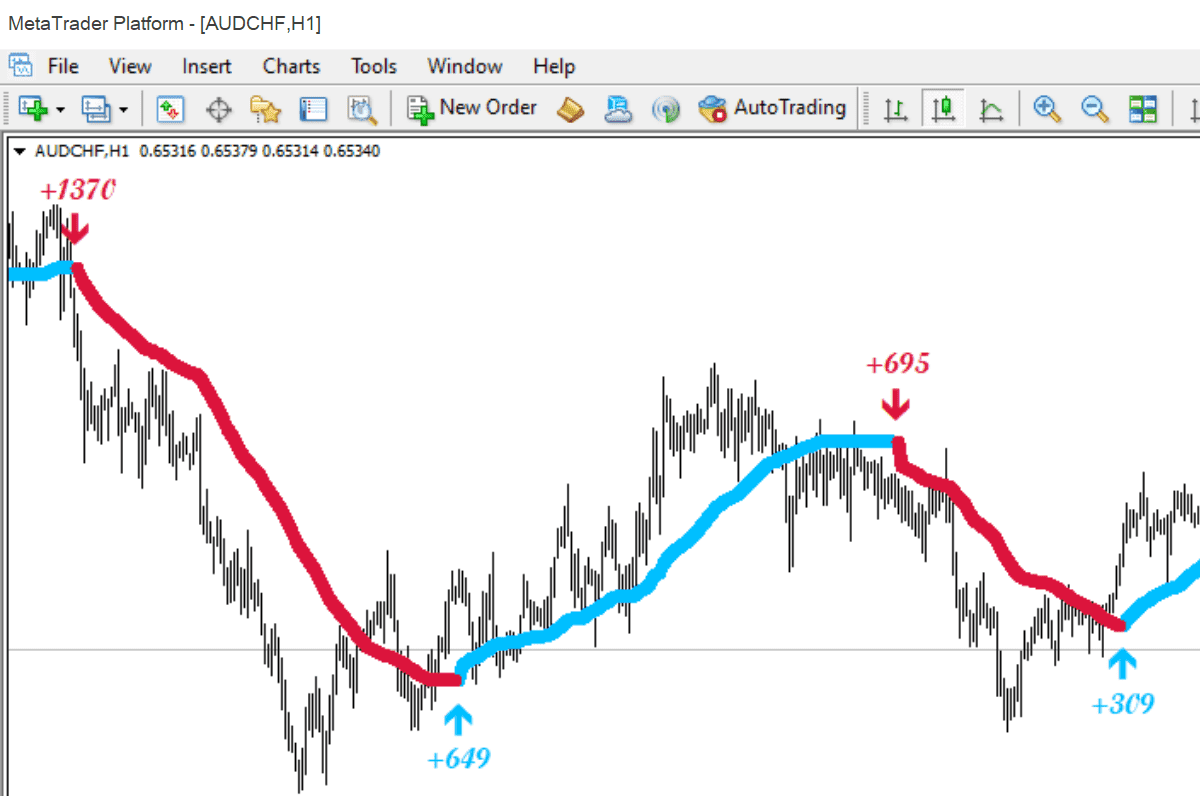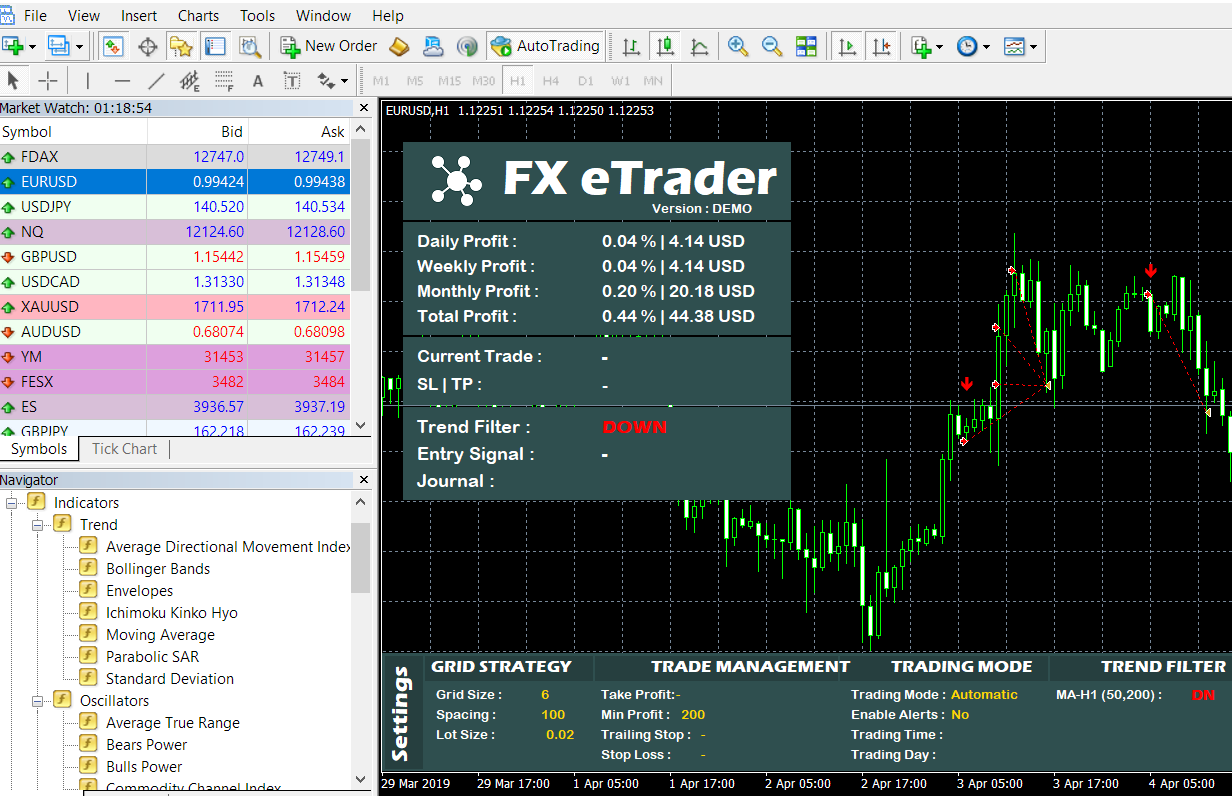 Automated Trading System
FULLY Automated Trading Software
FX eTrader is a particularly famous trading robot in the market, it's fully automated and easy to use.
Best Forex Trading Robot
It's the top choice for professionals because of its powerful Swing Trading Strategy.
+30% Profit per Month
Expert advisor forex that allows you to procure 30% every month reliably.
Support/Resistance Line Detector Indicator
The support/resistance detector indicator is a very powerful Forex trading indicator, it detects new support/resistance lines as soon as they begin to form, and sends alerts to mobile phones or emails.
One of the primary strengths of this indicator lies in its capacity to aid decision-making processes. Should an asset approach a support level, traders may discern an opportune moment to initiate a buy position. On the other hand, when a resistance level looms ahead, it presents an optimal juncture for traders to consider selling or securing profits.
We will explore this fundamental tool used by professional traders, we will delve into its definition and how experienced traders leverage it to make informed decisions in the Forex market...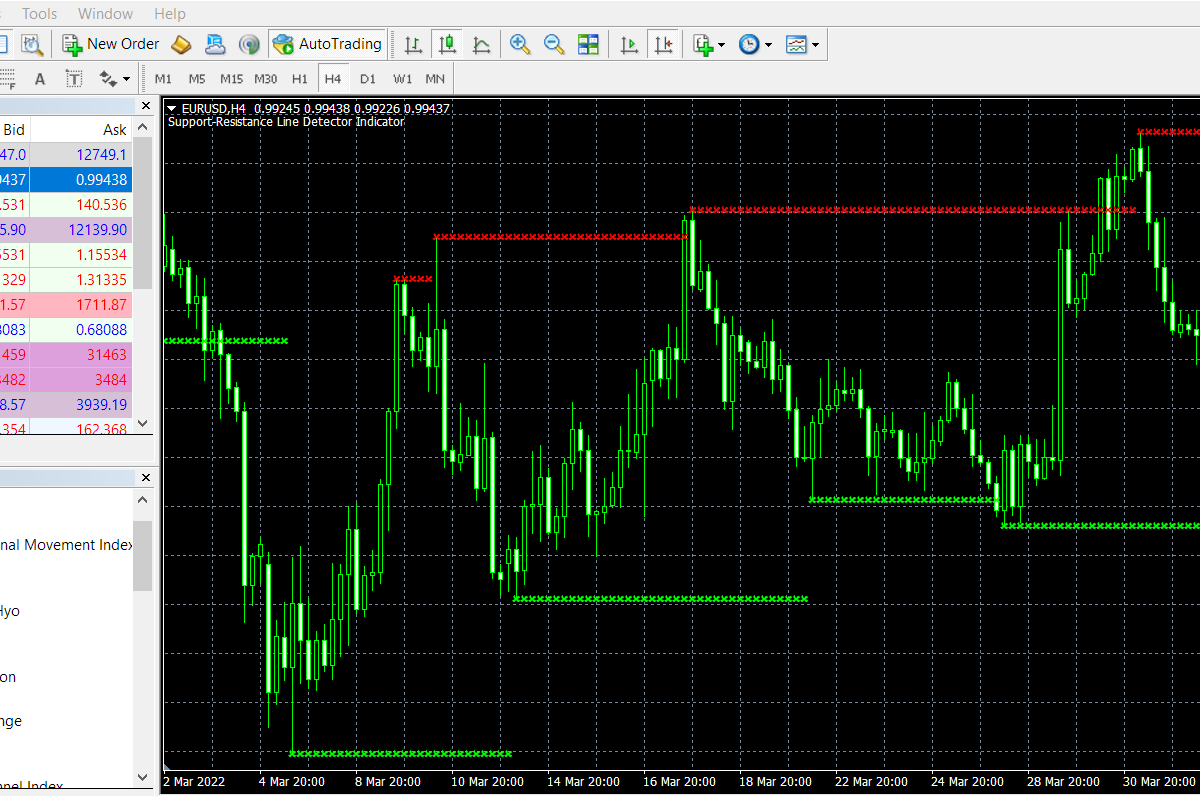 The best MT4 indicators for Forex, Stocks, and Crypto
MT Algorithm is a secure service from where you can locate the most profitable Forex MT5 & MT4 indicators, Robotic trading tested and reviewed.
You will also locate the forex trading strategies for Scalpin trading, Day trading, and Trend trading.
We regularly supplement our collection of trading tools with new and relevant materials.
Best MT4 Indicators
Whether you are a beginner or an experienced trader, you can use automated currency trading systems to make real trading decisions
Backtesting the Forex Robot / EA
Each trading system is provided with a demo version. You can download and test the efficiency of the application in the Strategy Tester
Forex Signals
You receive instant notifications in your mobile phone/email or visual on-screen alerts on your MetaTrader 5 & MetaTrader 4
Collection of the best robotic trading (Expert advisor / EA / Fxvoodoo)
The most reliable automated trading systems and trader bots for the MetaTrader 4 and MetaTrader 5 platform./p>
The best MT4 indicators in forex trading for beginners
To properly build your Forex trading strategies, check out our forex trading indicators for the MT4 and MT5 platforms.